Wisdom Tooth Extractions at Dental Circle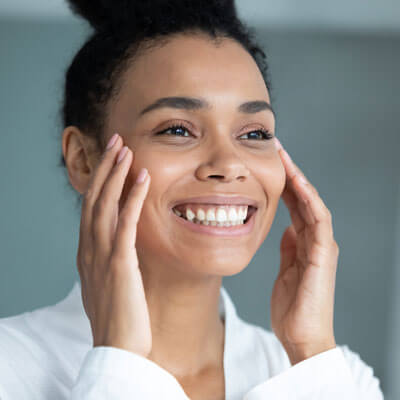 Wisdom teeth are also referred to as third molars. While some people have sufficient room in their mouth to accommodate these teeth without any issue people often have impacted wisdom teeth, which require removal.
How Do I Know If My Wisdom Teeth Require Removal?
You may be wondering if your wisdom teeth need to be removed. The first step is having a consultation. After your consultation, we evaluate your teeth and then we will take an OPG. This is a large X-ray that shows your top and bottom jaws and where the wisdom teeth fit in relation to your jaw.
Based on the complexity of the extraction we usually like to remove the wisdom teeth in- house. If we find it's a complex extraction and not suitable to have it completed in-house, we provide palliative care. We will refer you to an oral maxillofacial surgeon to perform the surgery.
We usually will do the consultation and extraction on the same day. That process can take anywhere from an hour to 75 minutes. Usually, if patients want their wisdom teeth removed as more of a preemptive action versus being in acute pain, we will just do the consultation. That can take about 30 minutes. Then we can provide the removal at a subsequent appointment if you're ready to have it done.
How long will I need to take off following wisdom teeth removal?
If your case is complex, where we need to put some stitches in or remove part of the gum or the bone, we recommend taking the next couple of days off work. Recovery time is about a week; if it's a severe case you may need to take off about 1-2 weeks. By week two, the pain will start to subside.
You will be given post-op management and care written instructions on how to best look after yourself. If it's not a complicated extraction in about 48 hours the pain should be under control. At this point, you should be able to manage with OTC pain management.
We can provide medical leave forms if you are concerned about taking time off work.
Will I be referred out elsewhere to have my wisdom teeth removed?
If we find you can't have treatment in the chair perhaps due to any preexisting anxieties we will find appropriate places for you to have treatment with general anaesthesia. Patients don't always have to have wisdom teeth removed in-chair. We always want to make sure the patient is comfortable with having it done in the chair before following through with treatment.
It's also discussed in the consultation so when you do go through it you know what to expect. Again, if you're not a suitable candidate to have the treatment in the chair, we can refer you out to an oral facial surgeon who can perform your wisdom teeth removal.
When do wisdom teeth come in?

Most people will get wisdom teeth by late teens or early twenties.
I was told my wisdom teeth are impacted. What does that mean?

Put simply, if your wisdom teeth are impacted, they can't move into their proper position due to other teeth or bone preventing it. When a jaw can't accommodate extra teeth, they are caught under the gums. Pain and pressure can result.
Book an Appointment
If you're wondering if you'll need to have your wisdom teeth removed, contact Dental Circle in Bassendean today.
CONTACT US »

Wisdom Tooth Extractions in Bassendean WA | (08) 9379 3818