General Dentistry at Dental Circle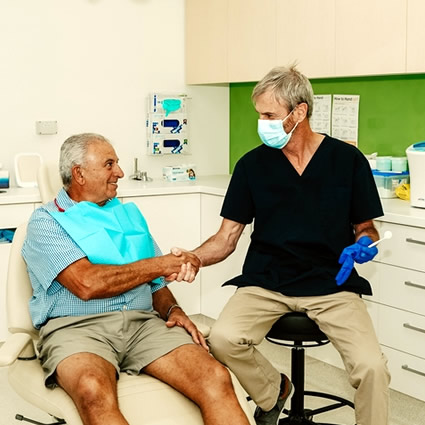 At Dental Circle, we want to help patients like you enjoy optimal oral health and achieve a bright and beautiful smile! With our array of general dentistry services you can smile confidently.
Checkups and Cleans
A routine dental examination usually begins with a thorough cleaning of your teeth and gums to remove plaque buildup, tartar and stains. Having your teeth cleaned regularly helps to prevent periodontal (gum) disease that can cause major dental problems, including loss of teeth, if left undetected and untreated.
You may wonder why regular check-ups and cleans are necessary. After all, you can practice good oral hygiene habits at home. While that's true, getting your teeth professionally cleaned and having an exam with your dentist can help us identify any issues that you might have before they become more advanced.
Wisdom Tooth Extractions
Wisdom teeth are also referred to as third molars. For most people wisdom teeth erupt in the late teens or early twenties. While some individuals have sufficient room in their mouth to accommodate these teeth without any issue, many people often have impacted wisdom teeth, which require removal. Our dentists have considerable experience in providing comfortable wisdom teeth extractions.
Root Canals
In the not too long ago past, the term "root canal" brought to mind painful images; thankfully, that's not the case anymore! Root canal therapy has definitely evolved into a far more comfortable procedure and is no more painful than getting a tooth filled. Remember that the purpose of a root canal is to alleviate pain, not cause it.
Crowns & Bridges
These restorations can help you regain your smile. Crowns cover the entire tooth and bridges are used when you have a missing tooth. We recommend a crown if a tooth is severely compromised. A crown can last a long time and we can colour-match it to your other teeth.
Mouthguards
If you engage in contact sport, you want to be sure you're protecting your pearly whites. The boil-and-bite ones you purchase over the counter don't provide adequate protection and can shift in the mouth. Our custom-fitted mouthguards provide superior protection. We also can have your mouthguard made in the colours of your sports team.
Children's Dentistry
During your child's first visit, we will request information about your child's complete medical and dental history up to that point. We will examine your child's teeth, demonstrate proper brushing and oral hygiene, and discuss proper care and routine dental maintenance with you. At this same time, you can feel free to discuss any concerns that you might have.
Gum Disease
If you notice "pink in the sink," redness or inflammation around your gums you could have gum disease. If you have gum disease it's essential to have it treated as ignoring it not only can affect your oral health but your overall health as well.
Book an Appointment
Contact our Bassendean dental office today to schedule an appointment!
CONTACT US »

General Dentist in Bassendean WA | (08) 9379 3818