Emergency Dental Care at Dental Circle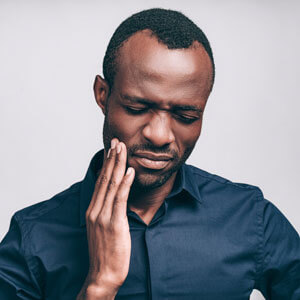 Unfortunately, dental emergencies can happen at any time. When they do, we're here for you! At Dental Circle, we always have at least 1-2 slots available during the day for emergency appointments. Emergency appointments are available for those who have any kind of pain in the oral environment-in the jaw, jaw joints or teeth.
Specific Types of Dental Emergencies
Here are the main types that we see:
Toothache
Swelling around the gums
Pain
Broken tooth
If you have a dental emergency you may feel anxious about coming in for care. Relax, you're in great hands here. We have a very calming reception environment. Our front desk team is very reassuring and will let you know what to expect. We offer blankets to provide an extra measure of comfort and you can also watch a TV program of choice, which can be an effective distraction.
Another way we make patients comfortable is by offering oral sedation.
Here are some typical dental emergencies we see and how you can treat them at home until you can come in to see us.
Severe Toothache
If you have any kind of toothache or fever or have swelling around your gums and are in acute pain, we recommend you come in as soon as possible. If you have a toothache we can sometimes resolve that by placing a filling in a cavity. If a nerve is damaged we recommend having a root canal treatment.
By starting the first stages of RCT we can get you out of pain and get some medicine into the tooth. Lastly, if you have a badly damaged tooth and a poor prognosis we offer same-day extractions option.
Whether you have a minor toothache or a throbbing one that wakes you up in the middle of the night, you should never ignore it. That's because a toothache could indicate that you have a serious problem such as an infection or decay. Rinsing your mouth with warm water could provide some relief as can taking over-the-counter pain relievers as prescribed.
Knocked-out tooth
If you have a knocked-out tooth as the result of a trauma or accident, it's essential that you act as soon as possible. The tooth can be salvaged and re-fixed to its socket but only if emergency care is given within two hours of the tooth being knocked out.
Should you experience this type of dental emergency, you should first gently rinse the tooth in salt water to remove any blood or debris. If you do not have saline available, place the tooth in small container filled with saliva or milk and contact our practice straightaway.
Abscesses
Are you experiencing painful swelling along with red gums and tooth sensitivity? You could have an abscess, which is an infection that targets a tooth root or the space between the gums and teeth. If you leave the infection untreated, it can cause severe damage to the surrounding tissue and potentially spread to the rest of your body.
Cracked, broken or chipped tooth
If you have a small crack in your tooth or broke or chipped your tooth, contact us as soon as possible so we can determine how to best address your dental emergency.
Lost restorations like crowns or fillings
If your bridge, crown or filling has fallen out of place, it's crucial to seek emergency dental care to put the restoration back in place.
Another thing that concerns emergency patients often is the cost so we are transparent about what the anticipated costs could be. Based on what you're presenting with, we will seek to provide you with a rough estimate of what the treatment would cost.
We also verify any insurance before beginning any treatment. Doing so takes away the hassle of being concerned about having really expensive treatment. You go in knowing what to expect and get that verified in the chair by the dentist.
Contact Us Straightaway
If you have a dental emergency, please call (08) 9379 3818 as soon as possible. We want to help you get out of pain and feeling better as fast as possible.
CONTACT US »

Emergency Dentist in Bassendean WA | (08) 9379 3818